This post may contain affiliate links. Please see disclosures here.
Bringing in some "happy" by decorating for fall with flowers. Add some color and blooms to your decor even though leaves are falling outside!
Hello Friends!
Decorated for fall with flowers…of course! The usual, mums, etc, but why not all the other pretties?
I usually always decorate with flowers in some way every fall.
Today, I'm sharing a round-up of decorating for fall with flowers projects I have done over the years. Some are traditional some are not.
But all are pretty and full of colorful flowers.
Decorating For Fall With Flowers
One of my very favorites is this centerpiece I made a few years ago.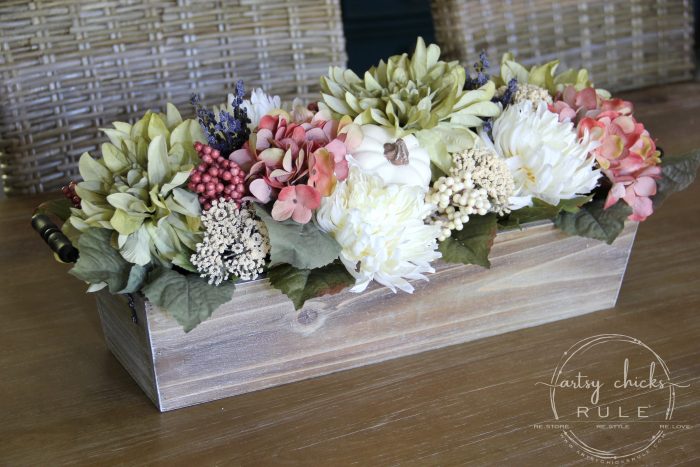 Might actually be my favorite! I love the tiny pumpkins tucked in to notate fall.
The colors too with the muted green and rust-ish shades.
See the whole post, here.
I actually did a similar one a year or so later.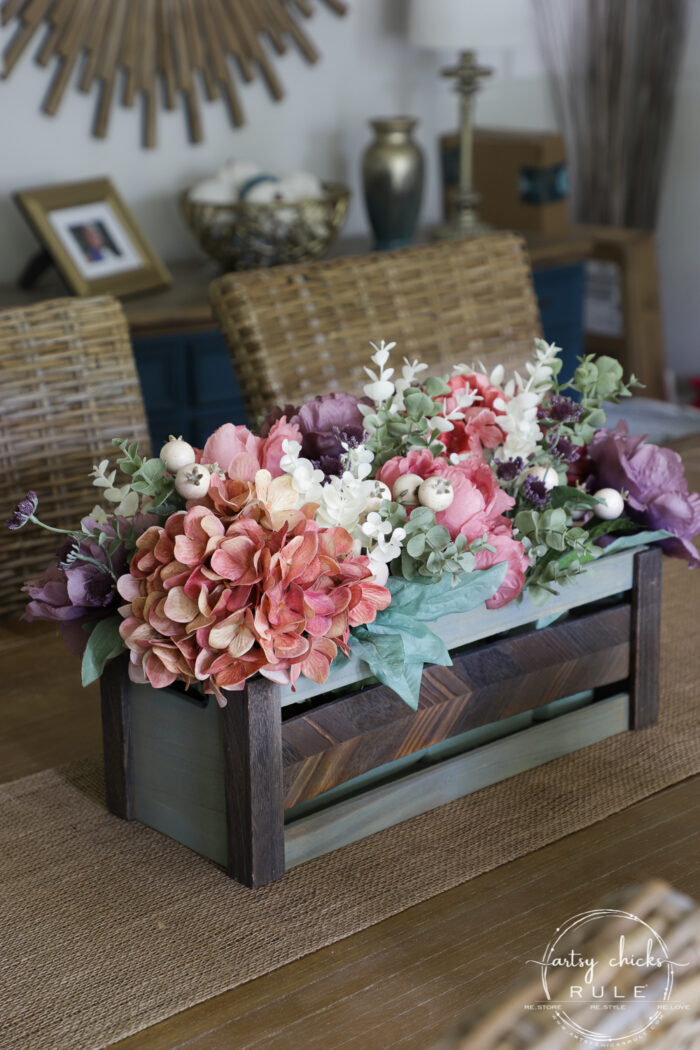 Minus the pumpkins this time. And with a little more color adding in the purple.
See the whole post, here.
Playing on those same colors, a created a wreath for our front door.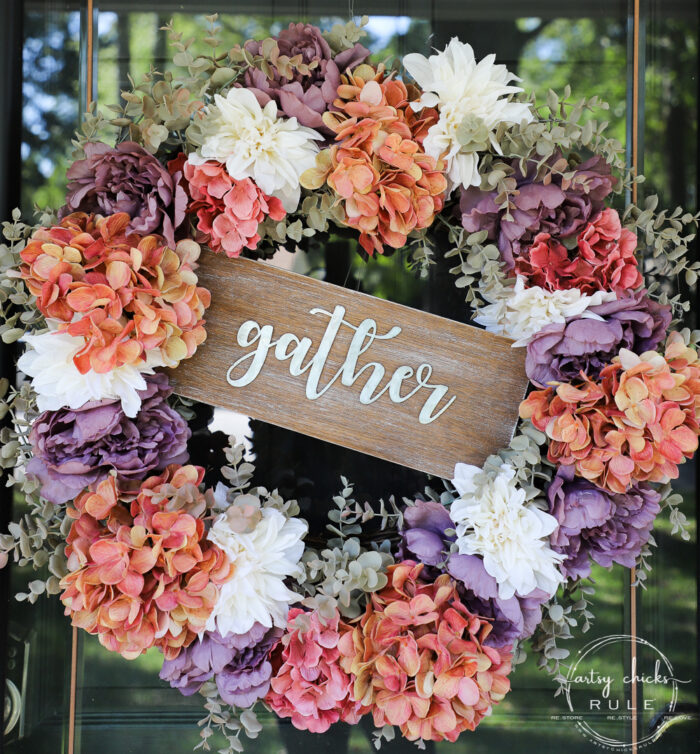 Happy, colorful fall, yes!
See the whole post, here.
Last year I even shared how to take a green wreath (one I use for summer) and add a few florals to turn it into fall.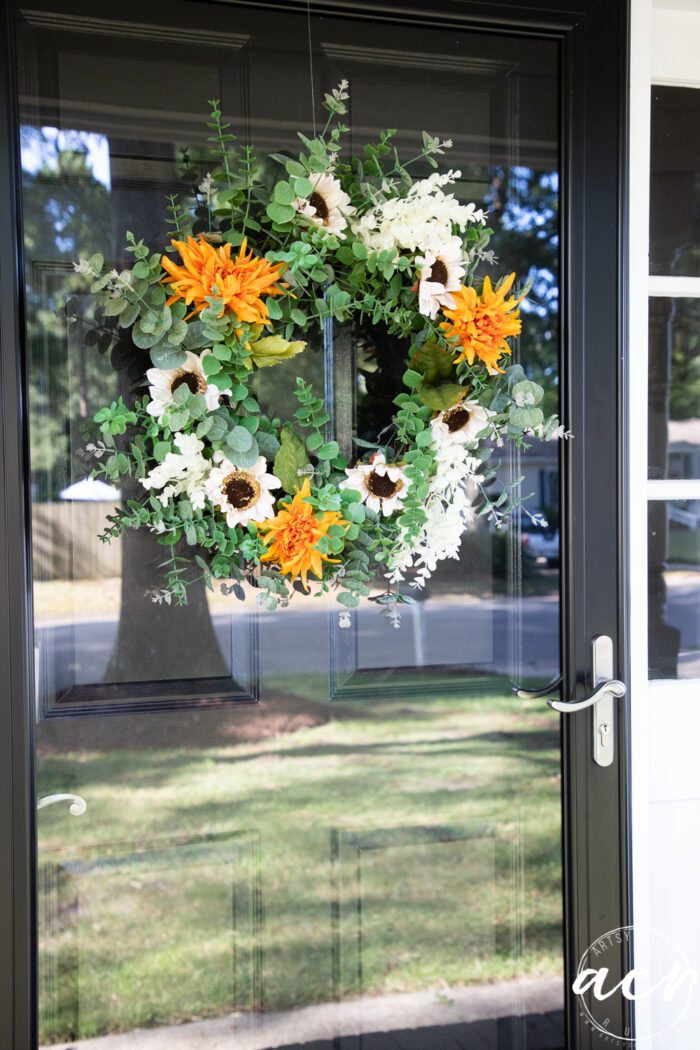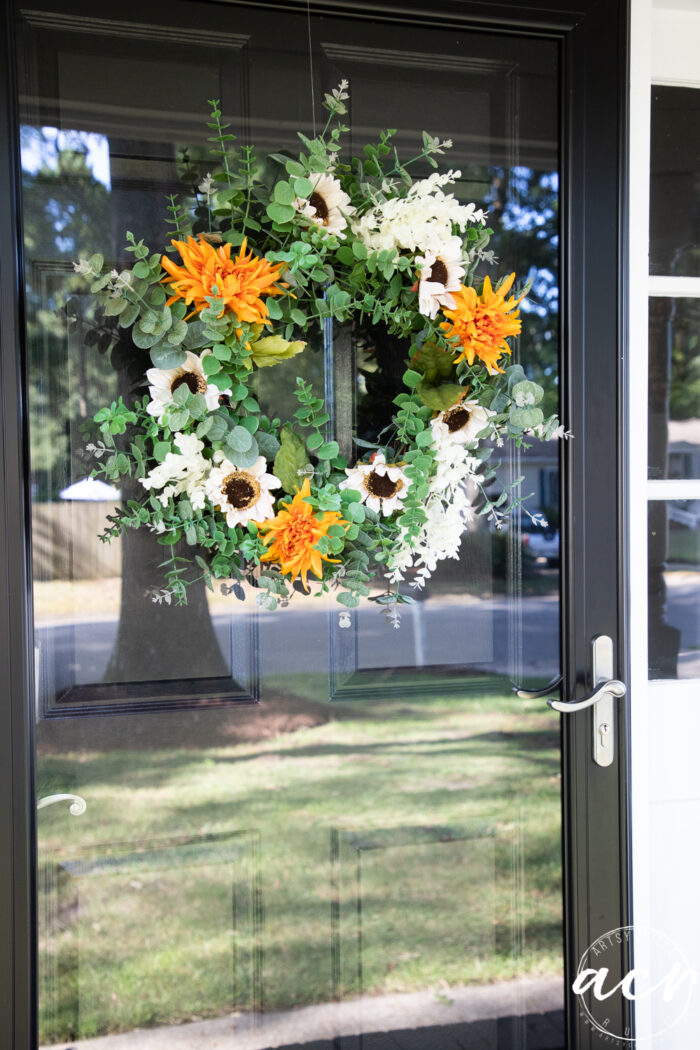 The great thing is, you can simply pull those out and use it again in the spring, etc.
See the whole post, here.
This is another favorite because the colors of this one are right up my alley!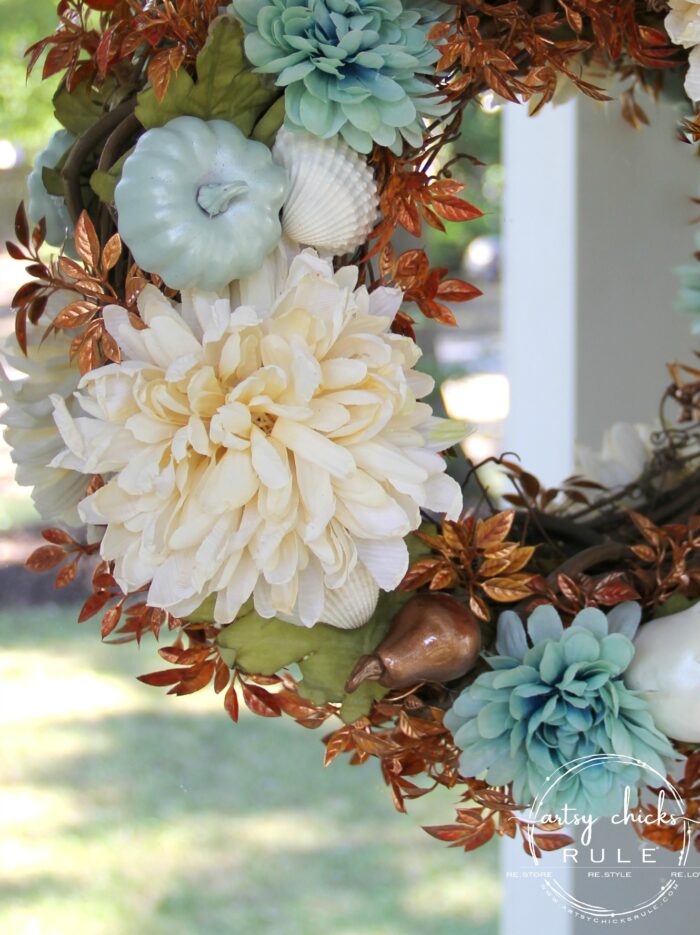 Love it so much.
See the whole post, here.
This one is definitely a different take on decorating for fall with flowers.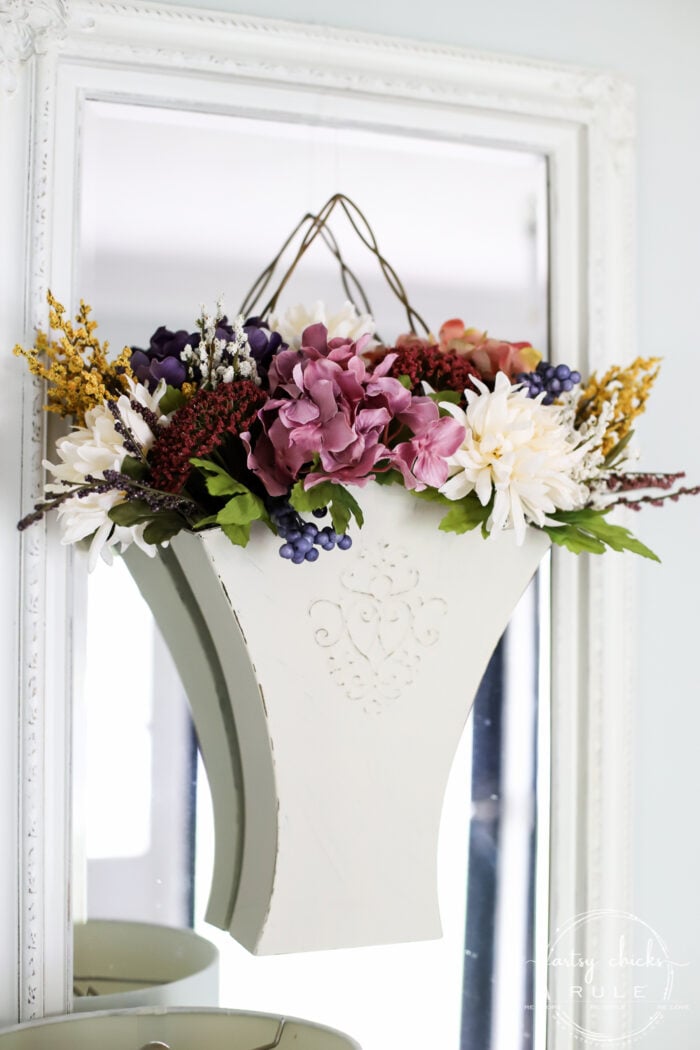 I went more colorful that year. But why not?! New meaning to the saying "happy fall", right?
See the whole post, here.
That same year I made these along the same lines (there are 2 of them) from thrifty finds.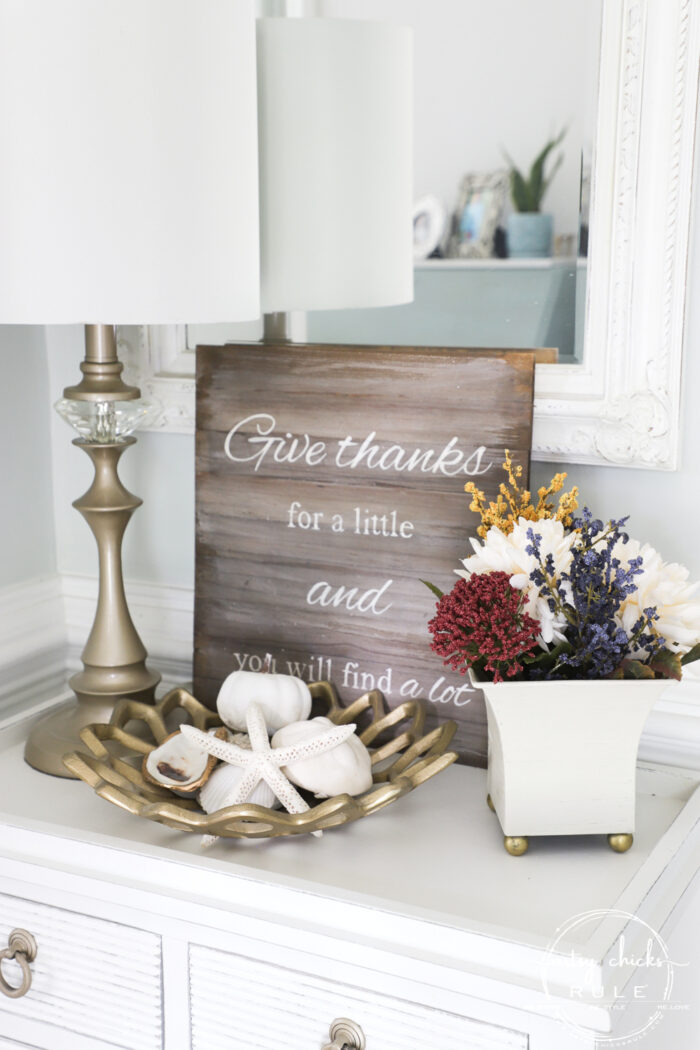 It's really a fun way to add a splash of color when flowers have long past bloomed.
See the whole post, here.
And there was that time when I turned an old wood wreath into a fall wreath.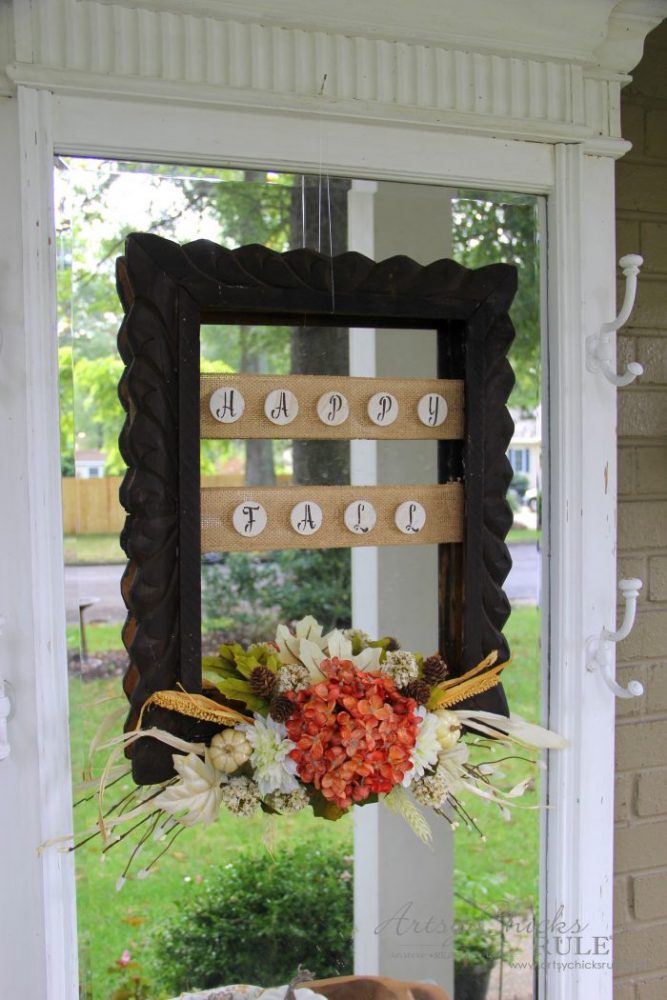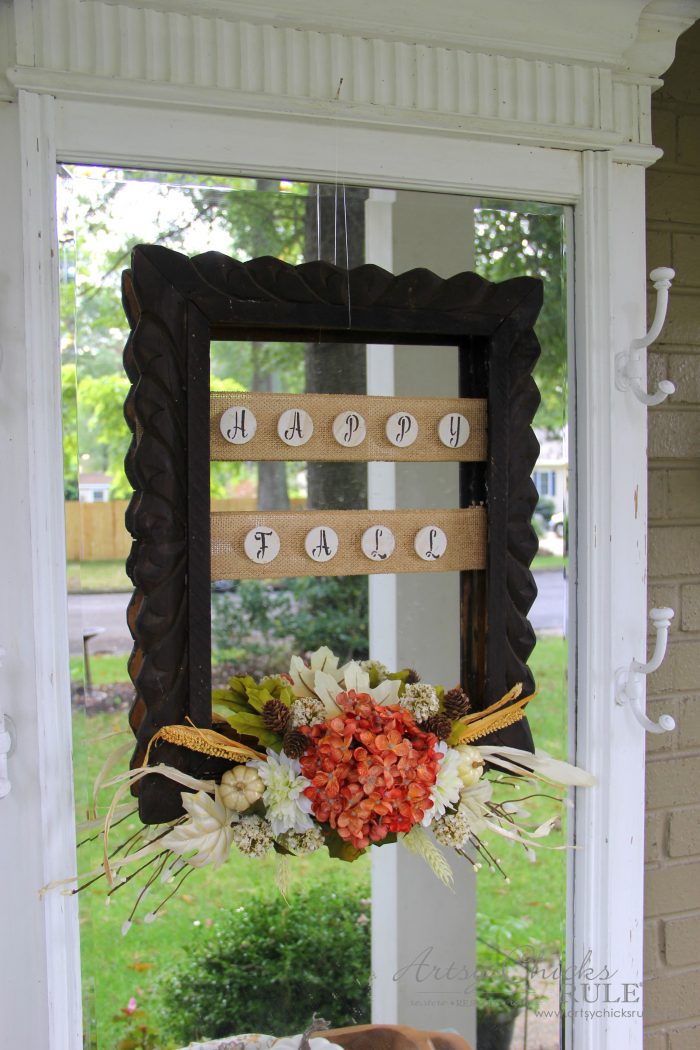 With flowers.
This is definitely a different look!
See the whole post, here.
Then the latest of the fall wreaths I shared recently.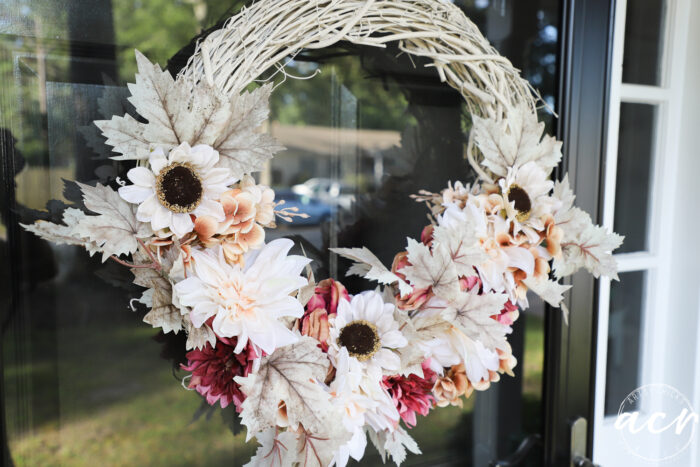 Sort of going with an ivory theme this year.
See the whole post, here.
As a matter of fact, I just picked up some ivory-colored pumpkins and am going to work on a little project with them this weekend. Hoping it works out so I can share it with you all. 🙂 Stay tuned!
PIN it to save it!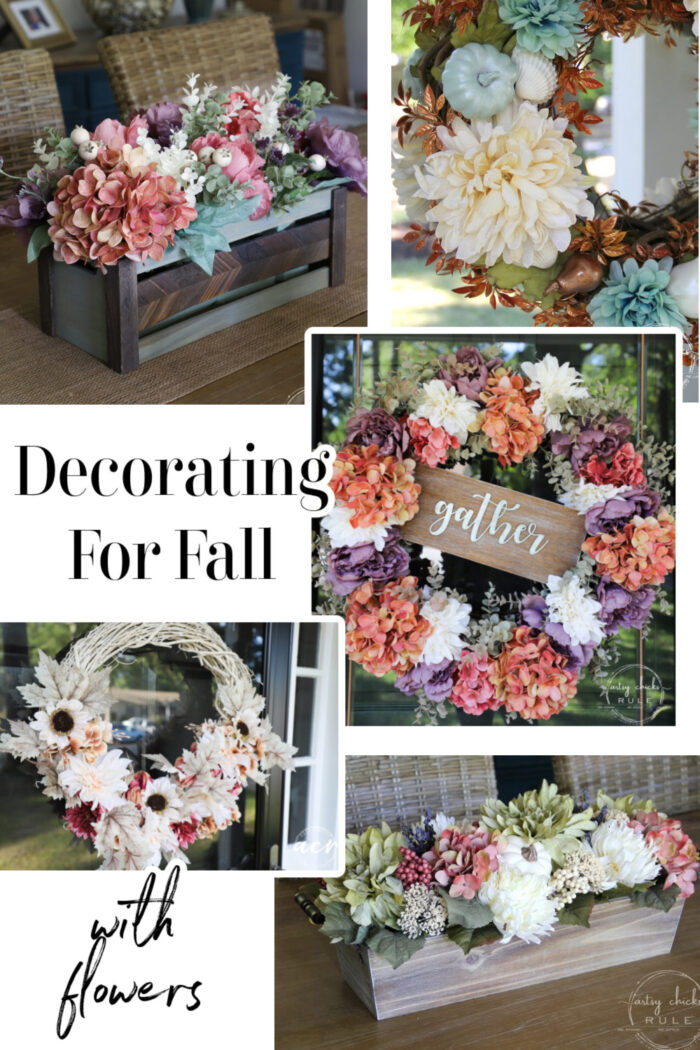 Hope you have a wonderful weekend! Fall Festivals and all that. Lots to do this time of year!
xoxo